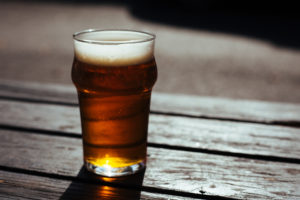 The Albany brewing community will grow by one this month. The Salem-based Vagabond Brewing is expanding their own location and adding what they are calling an outpost. St. Patrick's Day held their soft opening, but Friday, March 31 is marked as their grand opening.
They have been teasing pictures of their construction progress on Facebook since January as they get closer to finally opening their doors to the public, and fans' excitement has begun to show. According to Northwest craft beer publication The New School, Vagabond Brewing has seen a lot of success during their three years of business, and they celebrated their anniversary this February.
Owners Dean Howes and James Cardwell plan on having 10 consistent beers on tap, while rotating another 25. Their grand opening is on Friday, March 31 from 5 to 10 p.m. It will feature swag giveaways and a lineup of live music.
For more information, visit https://www.facebook.com/Vagabondoutpost/.
By Regina Pieracci