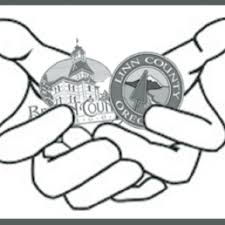 Apparently some dude named "Coastal Farm & Ranch" is donating a fat buck to the ABC House for every baby chicken they sell in Albany. What is the ABC House? Well, you'd know if I had reported about it here, wouldn't you? The important part is that if you want a bunch of chickens running around pooping everywhere, growing up into tasteless yellow morsels, complete with donation to a place you're about to have to google, you better hop in your car right now.
On the 5th, Lebanon police found a body in the Santiam Canal that they estimate had been there about a week. On the bright side, they got to use their new drone to zip around and look for other stuff from the sky.
The orchestra/band department of the now sadly gone Gracewinds Music has risen like a phoenix from the ashes… in Philomath. Windsmith Music, as it is dubbed, will be offering related repair services, as well as sales and rentals. That funky reed getting you down? Well, now there's a solution! And it's the place I just mentioned, because they can sell you a new one.
The Lebanon Log: On April 4 someone ding-dong-ditched, and after a long search, police gave up on catching the perpetrator. Then on the 5th, yet another case of Mike's Hard Lemonade was stolen from Walmart. Seriously, what the hell, guys? They've got better "beer" than that. Ugh, anyway. On the 6th someone ran over a deer on Airport Road, and it wasn't me.
By Johnny Beaver